Mohana Lakshmi
Beauty Cosmetologist (Cidesco-Switzerland)

Cosmetic Formulator (U.S.A)

Diploma in Facial Mask Therapy (U.K)

Beauty Educator
Mohana Lakshmi helms the vision of EEMOS Salons and Academy. She has extensive training and research experience in Cosmetology. With a passion to bringing out the inner beauty for her clients she opened the first EEMOS Salon in 2012 in Tirupathi. Her strong desire to become a leader in Cosmetology lead her to pursue and successfully certificated and achieved The CIDESCO Diploma, which is the world's prestigious qualification for Aesthetics and Beauty Therapy which has set international standards since 1957. CIDESCO Diploma beauticians are aggressively sought after by the elite companies in the esthetics industry.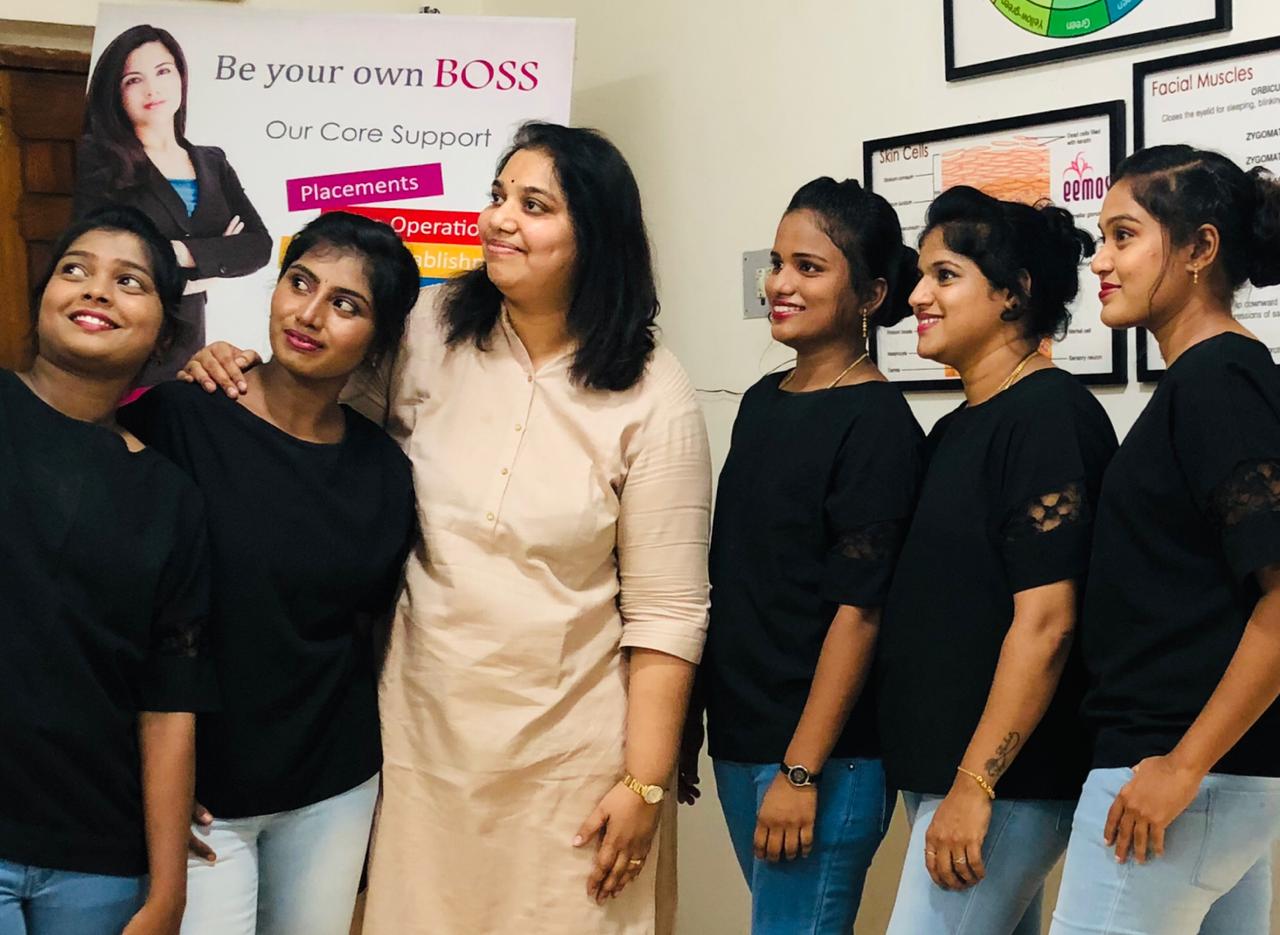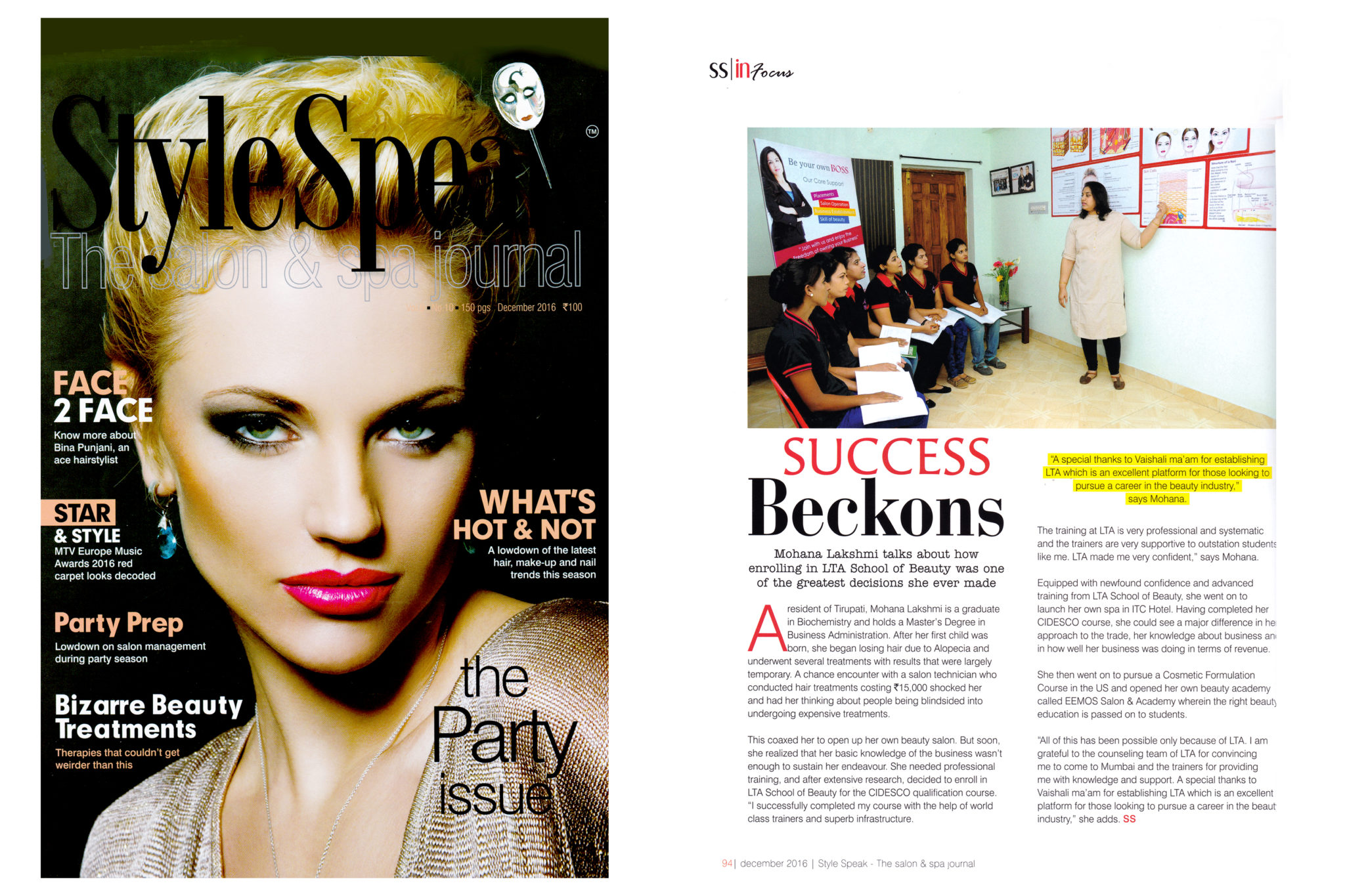 About Me
EEMOS Salons and Academy soon became the leader in training the next generation of beauticians in Tirupathi. With a successful academy, she became the most popular Beauty cosmetologist and her clients became her most popular referrals.
Mohana is always looking to learn and improve on the latest available techniques in the field of aesthetics. She successfully completed the Cosmetic Formulation Course in the USA under the guidance of leading cosmetic formulator. With this certification, she has gained experience to guide her clients to embrace and understand their skin type and condition and leverage using best products.
EEMOS recently expanded and has opened up a brand new EEMOS Beauty Academy and Hotel Spa with state of art beauty products and technology to provide advanced training and best skin treatment to the client with one on one skin analysis session.
For anyone looking to pursue a career in beauty and aesthetic industry, you will get the best education and mentorship with a backing of practical experience unparalleled to competition. Mohana is currently pursuing a certification to enhance EEMOS brand and produce its own line of certified organic cosmetic products.
Facial
Skin gives an honest opinion about our body and well-being. Facial is done to clean, hydrate and revitalize the skin and to keep it away from acne, wrinkles, and dryness.
Hair
Stunning and shining hair always becomes a 'Wow' factor for others and that's the reason why most of the people take good care of their hair. Healthy hair reduces damage and avoids excessive hair loss
Bridal Makeup
Beauty is loved by all women, and if they receive appreciation for the same, then it's like a bonus point for them. Whether you are going for any party, marriage or any get together, you always want to look graceful, isn't it?
Manicure & Pedicure
Manicure includes cleaning of hands, while pedicure is for cleaning feet. Both procedures include cuticle treatments, massage, exfoliation, grooming, nail treatment and application of nail polish.
Waxing
Enjoy waxing without pain! EEMOS believes in painless waxing which will make your skin breathe. Get supple and soft skin with our best hair removal services in Tirupati.
Academy
EEMOS Academy is a beautician training center in Tirupati providing beauty courses to the trainees who have now established successful careers for themselves as self-employed professionals or entrepreneurs.