Basic Clean Up
Classic Clean Up
Luxury Clean Up
Fruit Facial
Aroma Facial
Skin Glow Facial
Shahnaz Facial
Pearl Facial
Silver Facial
Gold Facial
Platinam Facial
Diamond Facial
Wine Facial
Detoxifying Facial (Dark Circle, patchy & Uneven Skil)
Contouring Facial (Aging & Saggy skin)
Anti odemic Facial (Puffy, Cellulitic skin)
Hydrating Facial (Dry,Dehydrated & Pigmented Skin )
Rejuvenating Facial (Combination & Crusty Skin)
Lightening Facial (Dull & Dark Skin)
Healing Facial (Acne & Sensitive Skin)
Fairness (Aesthetic Skin Care treatments)
Anti Pigmentation and Anti Ageing (Aesthetic Skin Care treatments)
Anti Acne and Anti Sensitivity (Aesthetic Skin Care treatments)
Radiance (Aesthetic Skin Care treatments)
Cosmoceutical Advanced Facial – Phytomo
Cosmoceutical Advanced Facial – Skeyndor
Hydration (Aesthetic Skin Care treatments)
Hair color Henna
Hair wash
Basic/Solid Hair cut
Advanced/Layer Haircut
Splits Haircut
Party Straightening
Party tongs
Rebounding
Hair Colouring Global
Hair Colouring Root Touch Up
Hair Colouring Streaks
Scalp massage with steam
Hair spa treatment
Hair Fall and Dandruff treatment
Spilt End Correction
Hair Smoothening
Makeup Studio
Kryolan
Mac
Party Makeup
Trail Makeup
Classic Pedicure/Manicure
Anti Tan Pedicure/Manicure
Chocolate Pedicure/Manicure
Paraffin Pedicure/Manicure
Spa Pedicure/Manicure
Hands – Warm/Chocolate
Half Legs – Warm/Chocolate
Full Legs – Warm/Chocolate
Under Arms – Warm/Chocolate
Upper Lips/chin – Warm/Chocolate
Full Face – Warm/Chocolate
Full Body – Warm/Chocolate
Bikini Wax – Warm/Chocolate
Classic Pedicure/Manicure
Anti Tan Pedicure/Manicure
Chocolate Pedicure/Manicure
Paraffin Pedicure/Manicure
Spa Pedicure/Manicure
Our Salon Services & Packages
Facial
Skin gives an honest opinion about our body and well-being. Facial is done to clean, hydrate and revitalize the skin and to keep it away from acne, wrinkles, and dryness. Facial treatment varies from person to person and mainly depends on skin type, age, product used and the type of facial one has chosen.During facial treatment it becomes essential to use natural and mild products for avoiding any kind of infection.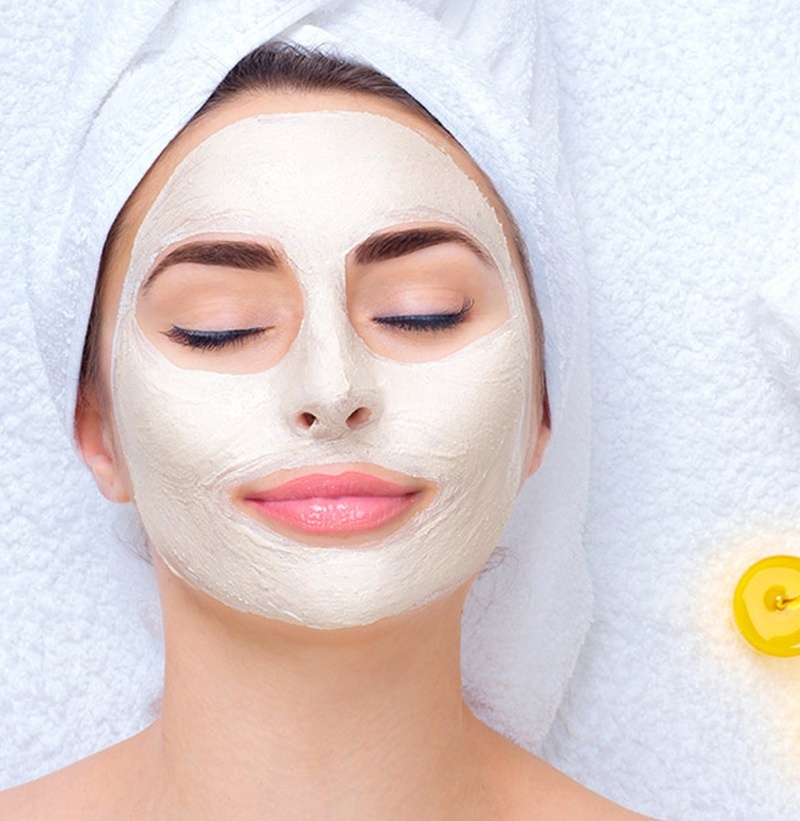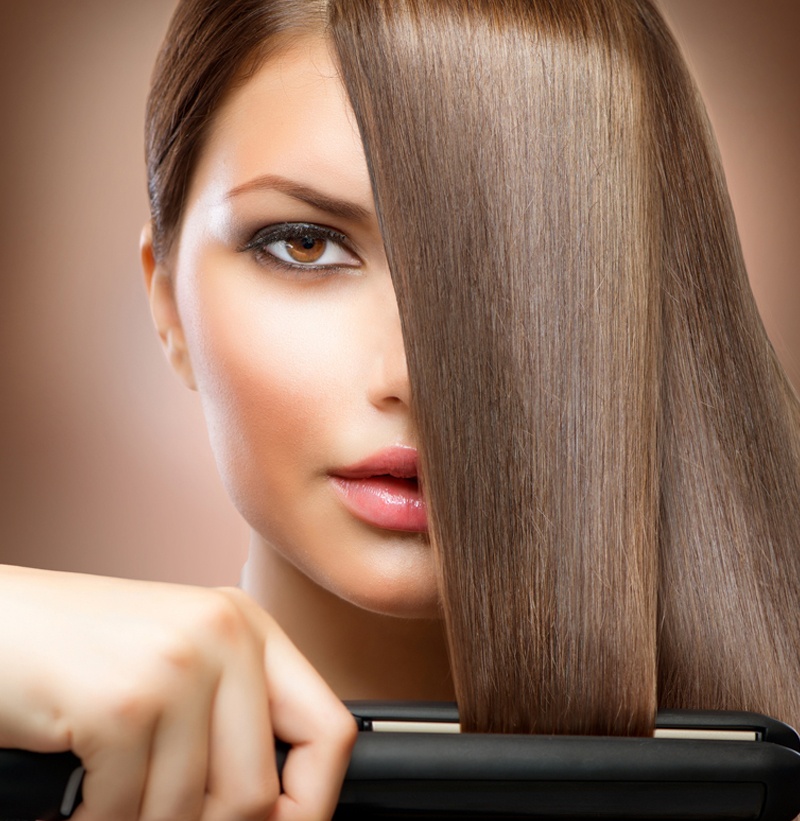 Hair
Stunning and shining hair always becomes a 'Wow' factor for others and that's the reason why most of the people take good care of their hair. Healthy hair reduces damage and avoids excessive hair loss. You might be looking for a professional hair salon and have typed 'beauty parlor near me' on Google several times. Isn't it true? Yes, you need a good salon for hair care. Salon experts are the champs as they can make your hair breathe properly along with the tips for retaining them in healthy condition.
Makeup
Beauty is loved by all women, and if they receive appreciation for the same, then it's like a bonus point for them. Whether you are going for any party, marriage or any get together, you always want to look graceful, isn't it? Make up not only makes you look elegant, but it also gives inner glow to your skin. It boosts self-confidence, protects you from sun light and yes everything is done with natural ingredients.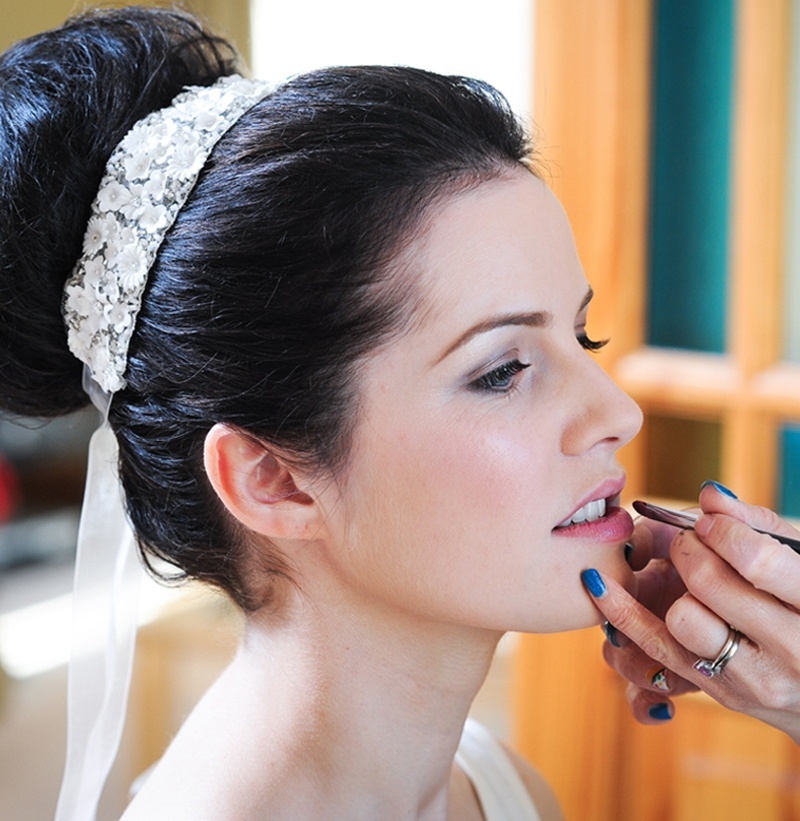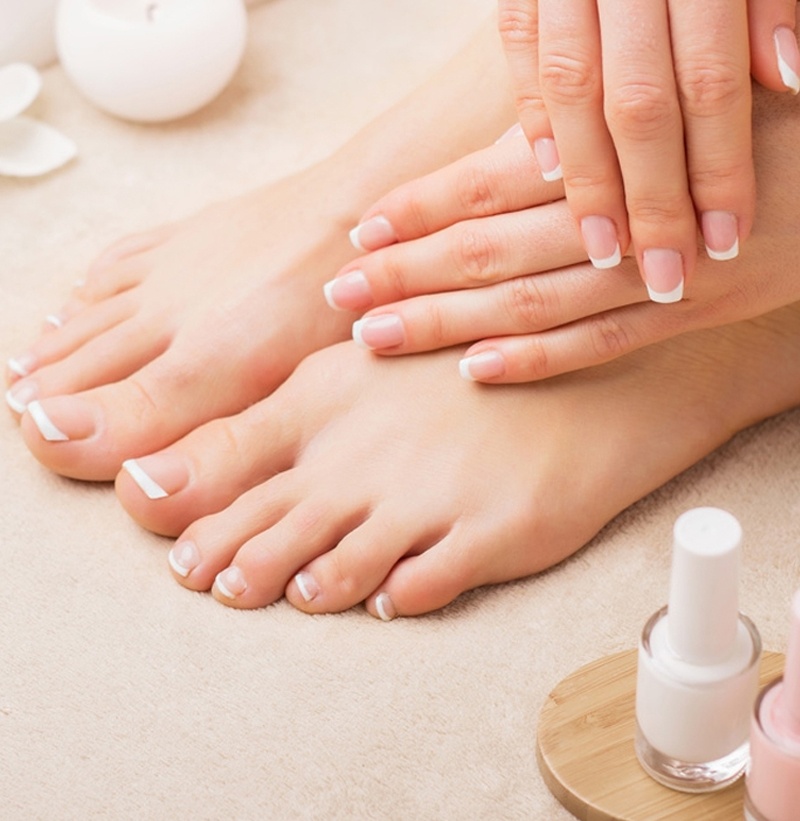 Manicure & Pedicure
Clean hands and legs is something desired by every person. Beautiful and well maintained feet and hands give you a royal feeling, isn't it? In today's fashionable era manicure and pedicure is enjoying a great demand as they give a glamorous look to your feet and hands. However, along with beauty these manicure and pedicure treatments bless you with hygienic and healthy fingernails, toenails, fingers and toes. Both manicure and pedicure comprise of various techniques which vary from parlor to parlor.
Waxing
Waxing is the most common way of removing unwanted hair from your body. Waxing is done through hot or cold wax which sticks with the body hair. The wax is then pulled out along with hair through a cloth strip. Many women prefer shaving of hair instead of waxing, but the removal of hair through waxing lasts long, as it extracts hair from the roots. Unlike waxing, shaving can result in cuts and rashes, if done on sensitive skin.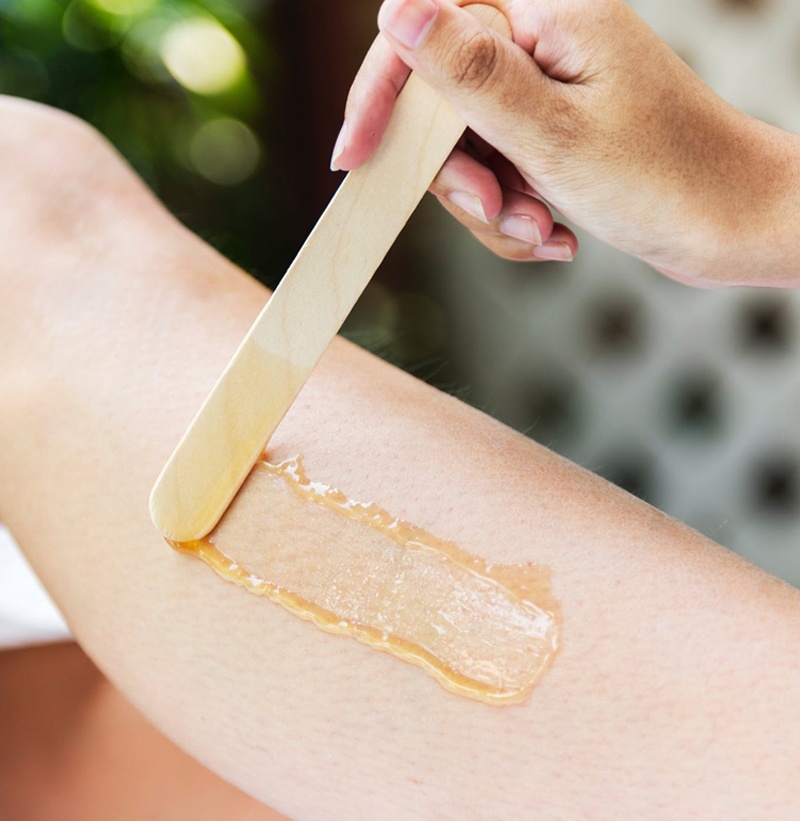 Express
Waxing Leg/Hand
D Tan/Bleach
Pedicure/Manicure
Skin Glow Face
Classic
Waxing Leg/Hand
D Tan/Bleach
Anti Tan/Chocolate Pedi/Meni
Wine Facial
Eye Brow & Upper Lip
Detoxify
Waxing Leg
Waxing Hand
D Tan/Bleach
Anti Tan/Chocalate Pedicure
Anti Tan/Chocalate Manicure
Tailore Made Facial
Eye Brow & Upper Lip
Luxury Facial
Waxing Leg
Waxing Hand
D Tan/Bleach
Spa Pedicure
Spa Manicure
Hair Spa
Tailor Made Facial
Eye Brow & Upper Lip
Had an awesome experience with eemos, Your makeover made my day at the event more colorful and Appreciations from relatives about my attire and look boosted my confidence.
Thanks eemos
Very happy about EEMOS . It is a homely place and providing very good beauty courses and services with convenient prices. Excited to see EEMOS products in the market of beauty and hair. I can confidently say that the products are going to be Awesome.
Thank you and All the best.