My name is Saroopa. I am a typical Indian woman, born and brought up in Tirupati. Being born in a middle class, I couldn't get any of formal education. I was made to learn tailoring work to give helping hand to my family financially. It was not my passion, but I had no other choice. I always wanted to do what makes feel happy at the end of the day. Being a girl with no formal education, I know it was hard for me to figure out my passion.
I used to look at others – what they are doing and what their passion is. But, within no time I understood we can't find out our passion by looking at others and searching for the one. Meanwhile, I was doing tailoring works and helping out my parents to run family smoothly. I was married and got two kids.
I Wanted to Make a Change But It Was Also Me That's My Biggest Obstacle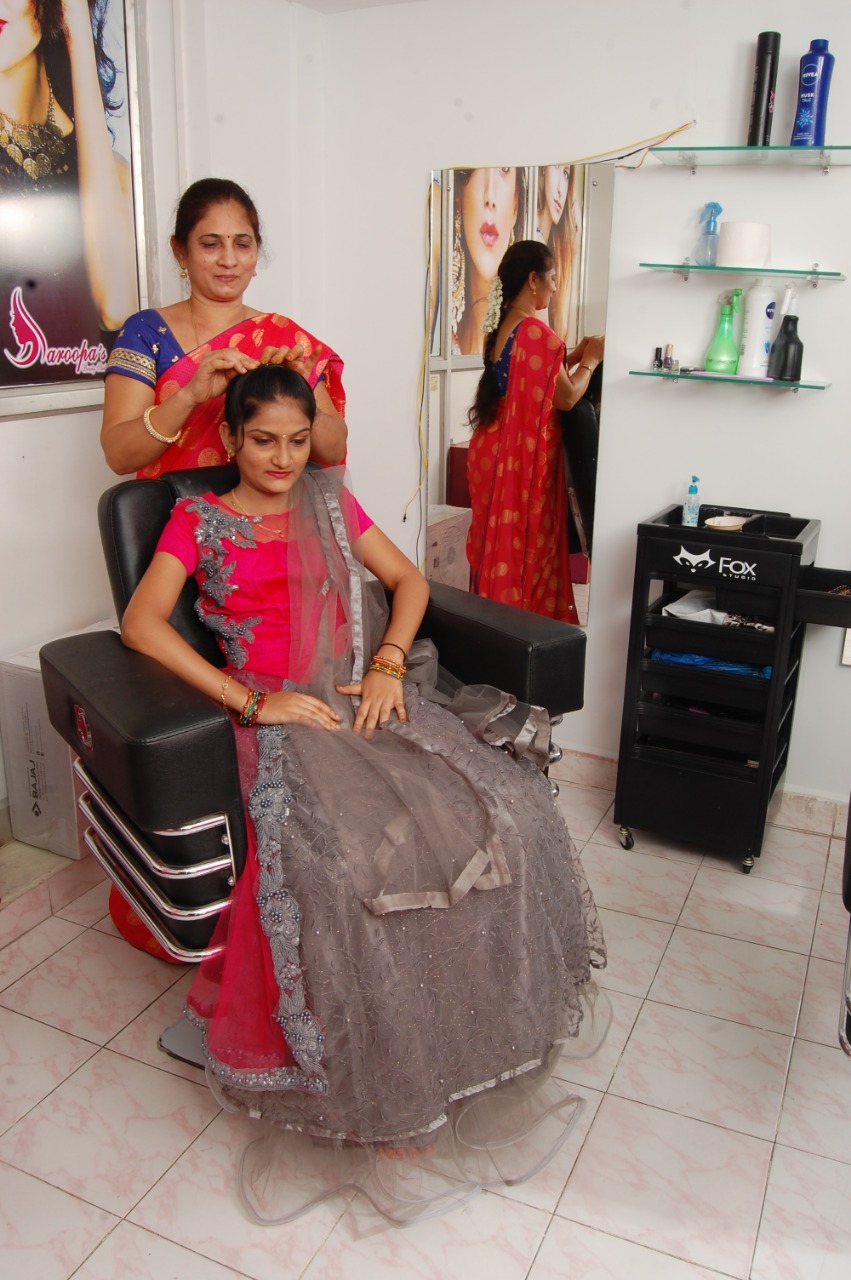 Even after my marriage and having two kids, my desire to do something was always been alive. Being a woman who interested in beauty and makeup, I found I could take up this as my career. Having said that, Because of family situations I couldn't take the right decisions at the right time. I used to get scared – what if it doesn't work out well.
Even though I wanted to do join in a beauty academy, I thought – Is this the right time to learn beauty parlor course and start my own business? I had become my biggest obstacle to change my life.
It's Not Too Late To Start a New Beginning in Your Life
As they said, If not now, when? I decided to join a beauty parlor course near our home. I should thank my family who encouraged me to learn and achieve my passion. I joined in a beauty academy thought of learning everything a beautician needs to know. To my bad luck, I didn't get proper training. They just made money out of spoiling students career by providing an incomplete course. But, it gave me an idea about the beauty parlor business.
Age is No Obstacle to Get Success If You Are Devoted to Your Work
I learned the basics of makeup and started a small salon. Because of the practice, I did during the course, I could give the best beauty parlor services. But, I struggled to manage clients – I couldn't answer their questions. Some were because of the lack of proper training and some were because of the fear. I felt helpless. I spent a huge amount on the training, but it was not worthy.
I Had to Start From The Beginning All Over Again
I decided to join a reputed beauty academy in Tirupati. I had to start from the beginning again. Being a married woman with two kids, it was very hard to know that I had to start it again. I had no other choice. Through one of the famous cosmetics sellers, I came to know about Eemos beauty academy in Tirupati. I had been through their website, seen their reviews & ratings on Google. I decided to attend for their demo. I was very much impressed with their demo – the tutor, her experience and her way of teaching.
The Ray of Hope in My Life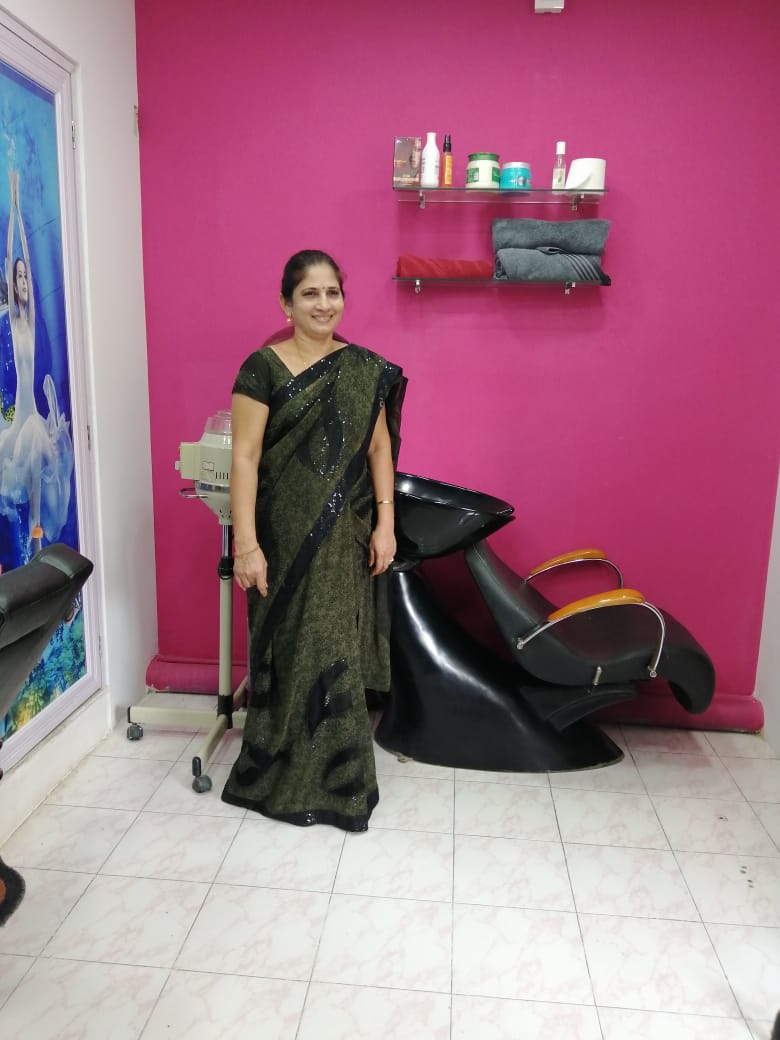 Eemos was the last ray of hope for me. Because to get started again, I had to invest a lot of time and money. It would be difficult for a married woman. I decided to join in Eemos beauty academy to learn not only the beauty course but also client management. So, I chose their professional beauty parlor course in Tirupati.
I am delighted to get trained under Mrs. Mohana Lakshmi, Founder of Eemos. She completed the CIDESCO Certification (Switzerland) & Cosmetic Formulation Course in the USA under the guidance of leading cosmetic formulator. I concentrated more on her client management skills where I struggled more. She is very genuine to clients, explains each and everything in detail from makeup to starting beauty parlor. She eliminated all my fears.
Before the completion of the course, I got the confidence that I can start my own business. I started a beauty parlor and been providing the best services. I could help my husband in providing quality education to my sons
Now  I am also providing beauty training in Tirupati, has two employees working with me. I am very happy about what I am doing. This is all because I got the right training at Eemos at the right time. And also, I should thank my husband for supporting and having confidence in me during difficult situations.